ProductContent
Antarctic Krill Oil with Astaxanthin
$24.95
You Save:

$-24.95

(100%)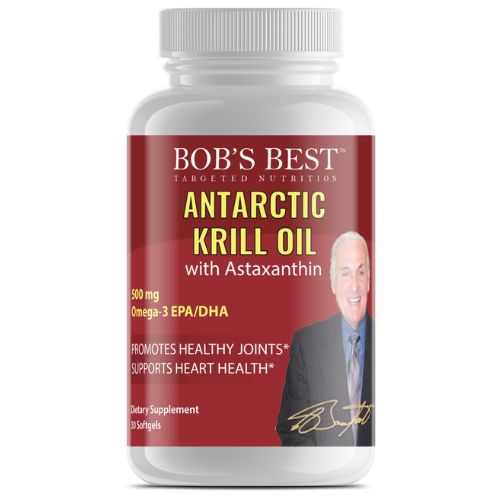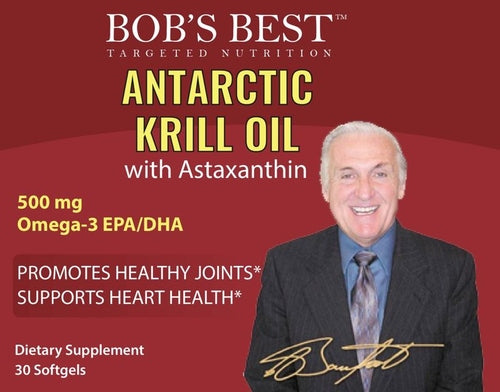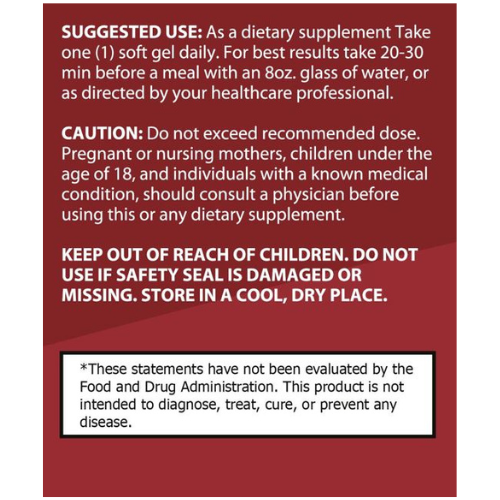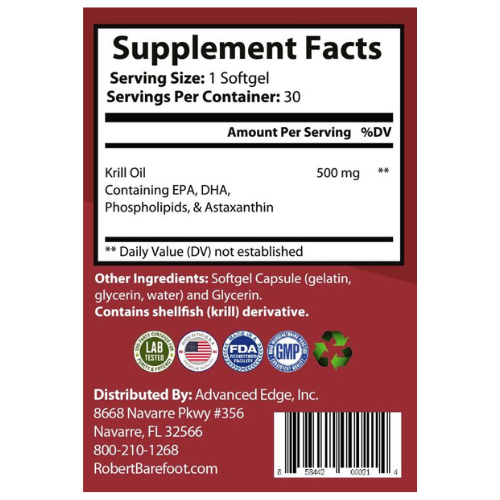 Antarctic Krill Oil with Astaxanthin
$24.95
You Save:

$-24.95

(100%)
Product Description
Description
Bob's Best Antarctic Krill Oil with Astaxanthin - Krill Oil contains essential Omega-3 Fatty Acids, DHA, EPA, Phospholipids and Astaxanthin (an Important and Powerful Antioxidant).*
Omega-3s provide a wide range of health benefits proven by hundreds of clinical studies over many years. Our bodies cannot produce Omega-3s and it is hard to get enough through diet alone. That is why it's so important to add this highly beneficial supplement to your diet.
Omega-3s Help your body absorb and metabolize Vitamin B-12 that you get from supplementing with our Coral Calcium Supreme (1,000 mg) or Bob's Best Coral Calcium 2000! Huge Benefit! 
Krill are a tiny shrimp like shellfish that are consumed by whales, penguins and other ocean life. They are at the bottom of the food chain and eat algae which makes Krill a very clean and pure source of Omega-3's. 
Antarctic Krill Oil Can Help With The Following:
Promotes Healthy Joints and Skin*
Assists in Vitamin B12 Absorption*
Supports Eye, Heart and Brain Health*
Powerful Antioxidant*
Excellent Source of Omega-3 Fatty Acids*
Easily Absorbed*
No Fishy Aftertaste*
Krill Oil's high Omega-3 Fatty Acid content has become essential in helping people reduce stiffness and joint pain, support a strong memory and sharp brain, and the maintenance of healthy triglyceride levels and a healthy heart.* 
Key Points:
Formulated by Robert Barefoot
500 mg of Pure Antarctic Krill Oil per serving.
Contains Astaxanthin, Phospholipids, EPA and DHA Omega-3 Fatty Acids.
Manufactured in a GMP Compliant, FDA Registered Lab in the USA
Sustainably Sourced and Certified
World Class Customer Service
90 Day Money Back Guarantee
*These statements have not been evaluated by the Food and Drug Administration. These products are not intended to diagnose, treat, cure, or prevent any disease. Individual results may vary. Check with your physician before beginning a supplement program.
Purchased supplements
The service was fast and the supplements are great.