ProductContent
The Calcium Factor
$17.95
$9.95
You Save:

$8.00

(44.57%)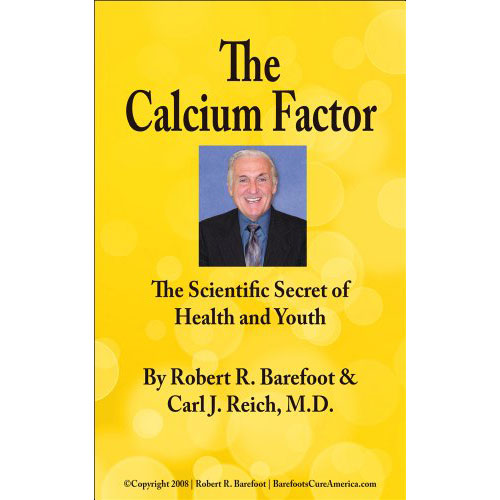 The Calcium Factor
$17.95
$9.95
You Save:

$8.00

(44.57%)
Product Description
Description
The Calcium Factor is written by Robert Barefoot and Dr. Carl J. Reich, MD. Together Barefoot and Dr. Reich review the importance of consuming a sustainable amount of calcium as an essential part of a healthy diet.
"If the doctors of today do not become the nutritionists of tomorrow, then the nutritionists of today will become the doctors of tomorrow"
--- Rockefeller Institute of Medical Research
Calcium acts as a natural building block to the body's immune system. When taken on a regular basis, the body has the ability to fight off immune issues such as cancer, diabetes and heart disease.
The Calcium Factor is an essential guide to aide the reader in developing a better sense of well being, lifestyle and health simply by including daily doses of calcium. The Calcium Factor is the ultimate "how to" guide on incorporating calcium into a balanced lifestyle.
wonderful result
I was diagnosed with colon cancer in 2015. {3"tumour) cured myself using The Calcium Factor. Have had 2 colonoscopies since that times and they confirmed that I'm a perfect asshole.
Thanks and many blessings.
Bill