ProductContent
Barefoot's Collagen Peptides
$35.95
You Save:

$-35.95

(100%)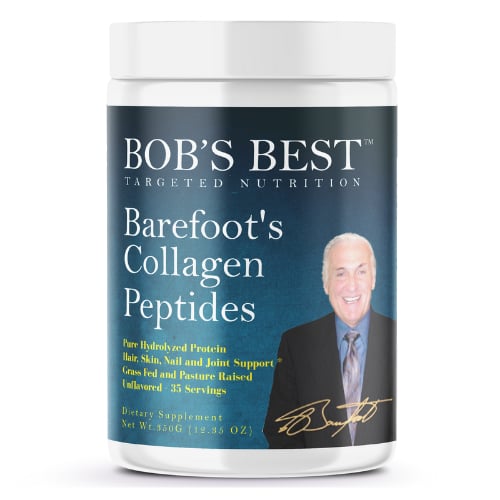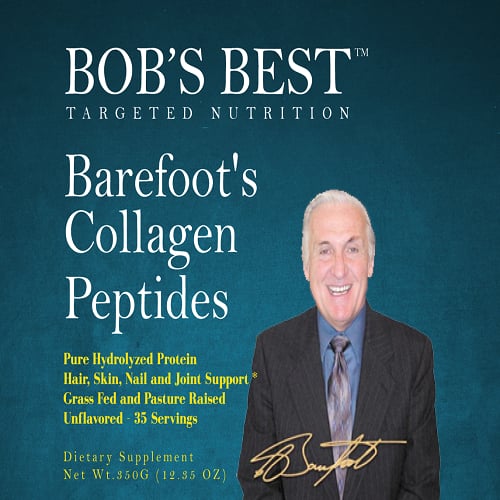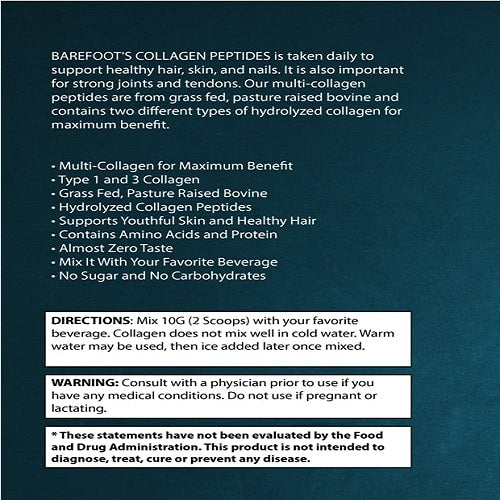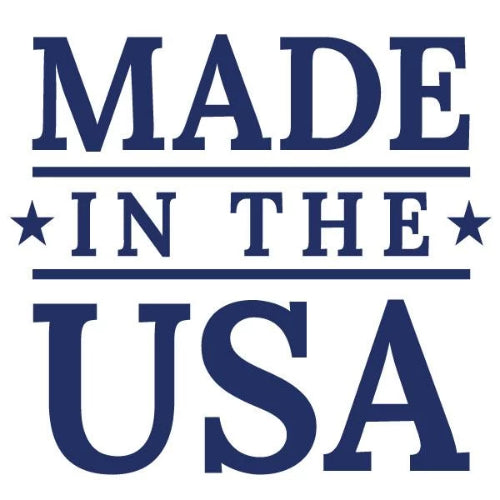 Barefoot's Collagen Peptides
$35.95
You Save:

$-35.95

(100%)
Product Description
Description
Bob's Best Targeted Nutrition - Barefoot's Collagen Peptides
Collagen makes up 30% of the body's protein. As we age, the body's ability to make collagen diminishes significantly starting at around age 30.
Collagen plays a vital role in the health of your skin, bones, and tissues - keeping joints strong, making skin more elastic and radiating, and helping protect your organs, as well as other functions.
Barefoot's Collagen Peptides help your body replace its lost collagen. Taken daily can support healthy digestion, hair, skin, and nails. It is also important for strong joints and tendons. Our multi-collagen peptides are from grass fed, pasture raised bovine and contains multiple types of hydrolyzed collagen for maximum benefit.
What are Collagen Peptides? The broken-down form of collagen, and more bioavailable - meaning better absorbed into the bloodstream than other products.
Type 1 Collagen - the most abundant protein of the human body, found in skin, tissues and blood vessels.
Type 3 Collagen–the second most abundant protein of soft tissues, a major structural component in organs and connective tissues.
Type 1 and 3 Collagen Peptides are the main parts of the interstitial matrix of the body.
Barefoot's Collagen Peptides use pure, hydrolyzed protein that are ready to be absorbed with almost zero taste.
Great for both men and women, Barefoot's Collagen Peptides are easy to add to your daily lifestyle. Add it to pretty much anything for a boost of overall vitality; warm beverages, food, you name it!
Collagen Peptides come in powder form and are more versatile than collagen pills. 2 scoops in your daily routine provides amazing benefits!
Barefoot's Collagen Peptides Can Help With The Following:
Supports youthful skin and healthy hair*
Reduces joint discomfort and helps recover faster*
Helps keep organs moisturized and healthy*
Enhances gut health and digestion*
Key Points:
A Bob's Best Targeted Nutrition Supplement
10g of grass fed, pasture raised bovine Collagen per serving
Contains essential amino acids and protein
Almost zero taste
No sugar, no carbohydrates
Manufactured in a GMP compliant, FDA registered lab in the USA
90 Day Money Back Guarantee
Supplement Facts
Serving Size: 10g (Two Scoops) - Servings per container: 35
Suggested Use: Taken anytime daily, mix 2 scoops with your favorite beverage or food. Mixes well with warm liquid and then ice can be added later if desired. 
*These statements have not been evaluated by the Food and Drug Administration. These products are not intended to diagnose, treat, cure, or prevent any disease. Individual results may vary. Check with your physician before beginning a supplement program.